Multipurpose lubricant CRC 5-56
Published 08.01.2012
Presenter Viktor Gutorov
Multipurpose lubricant CRC 5-56

Various mechanisms during operation must be periodically cleaned and lubricated to extend their life cycle and to maintain original new condition. There are many different tools of this kind for special and general purposes.
Let's consider multi-functional lubricant 5-56 manufactured by Belgian company CRC.
5-56 is a product with high saturating and ...
Items from this video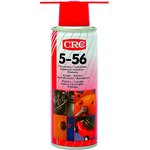 CRC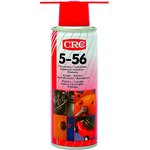 CRC