Retail store and sales office in Krasnodar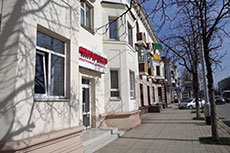 Address
81, Stavropolskaya St., Krasnodar
By public transport:
Minibuses: 114а, 12, 15, 22, 27, 28, 30, 37, 39, 44, 53, 65
Trolley: 12, 20, 7
Bus: 17
Tramway: 20, 22, 4, 5, 6, 7, 8
to «ul.Shevchenko»
GPS / ГЛОНАСС
latitude:
45°1'15.24"N (
45.0209
°)
longitude:
39°0'29.52"E (
39.0082
°)
Contact onformation & open hours
Retail
| | |
| --- | --- |
| Пн–Сб | 9:00–19:00 |
| Вс | 10:00–18:00 |
Description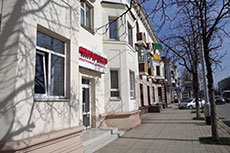 Our company is the official distributor and partner of the world famous brands: Fluke, Murata, Epcos, Tektronix, International Rectifier, Fairchild, Ersa and others, so in the Krasnodar store "CHIP & DIP" presents the entire range of electronic components, measuring equipment, soldering equipment, tools, hobby products in the field of electronics.
Wholesale Department is focused on the needs of small and medium business, servicing remote clients, carrying out the sale catalog and via the Internet, with any kind of payment and the maximum tight schedule delivery to Krasnodar and Krasnodar Region.
Pricelist
Pricelist
of this store. Retail prices.
Excel file zip-archive 27.07.2017, size 453 kB
Pricelist
of this sales office. Wholesale prices.
Excel file zip-archive 27.07.2017, size 4055 kB