Kontakt 61 Protective Agent
Kontakt 61 Protective Agent
To prevent electric contacts from oxidation, we recommend using special anti-corrosion agents.
Let me show you a Belgium protecting agent called Kontakt 61. It comes in the form of spray designed to protect pre-cleaned contacts and to lubricate electromechanical moving parts.
Kontakt 61 creates a micron-thick film which ensures good contact and protection from ...
Items from this video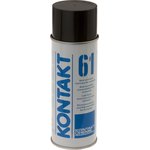 CRC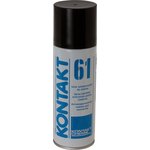 CRC